This property consists of 233 placer claims encompassing 4,480 acres located upon the Paradox Basin in Grand County, Utah, 15 km west of the town of Moab, in southeastern Utah. The area is suitable for year-round operations.
(LRTTF)'s initial prospect located in Utah's Paradox Basin, which has historically been a source of high grade lithium-bearing oilfield brines. Previous oil & gas exploration offers historic data and attractive re-entry economics utilizing existing exploration wells. But this is just the surface of why now could be the time to be paying close attention to (LRTTF).
According to data collected by Benchmark Mineral Intelligence, the price of lithium carbonate so far as of 2016 figures is 47% higher than last 2015's average. And in anticipation of this 2growth, (LRTTF) has not only strategically targeted areas capable of real lithium production with favorable climate conditions, but management has also taken strong steps to account for this growth. (LRTTF) has undertaken a multi-million-dollar capital raise that will be used to fund the exploration of the recently acquired Paradox North Property.
According to banks like Credit Suisse, demand for lithium could surpass supply in 2020 by 25%. At that point, the world is expected to need over 380,000 tons of lithium (reported as lithium carbonate equivalent or "LCE"). Considering the demand number was about 190,000 tons in 2014, that's a jaw-dropping 100% growth in demand over a six-year period. Much of that growth will come from lithium batteries.
Let's not forget the major developments that industry leader, Tesla has begun to make. The build out of the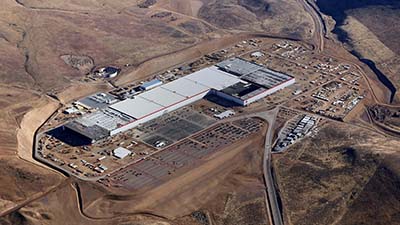 company's GigaFactory has now created a gigantic ripple effect across the industry. Since the landscape has been previously dominated by a few larger lithium producers, Tesla has come out to say directly that it is targeting early stage, higher risk companies that could offer access to an alternative supply.