Take a moment and think about what's around you right now. A computer, a magazine perhaps, and almost always, your cellphone or some kind of mobile device. The world is quickly evolving into a digitally driven one and for investors the opportunities could not be any greater than right now.
Just think about the first big tech boom back in the dot com age. Millionaires were minted overnight in multiple cases. If you bought about $1,000 of Google stock — about 11.76 shares — at the IPO price in 2004, then you'd have about $18,522 today. If you'd invested $10,000, then you'd have $185,384.53, a gain of $175,384…that's an eye popping 1,752.94% change, or about 18.5x.
And that's just one example from what a well-timed investment in the next big thing in tech could look like for savvy investors. But let's go further. On May 18, 2012, Facebook held its initial public offering and, at that time, it was the largest technology IPO in U.S. history.
The stock opened at $38 and though it is only 4 years into its public persona, investors who took advantage of this and saw the kind of opportunity that we now all know social media has brought, would be sitting on a healthy position worth more than 2 times what the IPO value is, right now.
Obviously these opportunities don't come along every day but when you can time the market, find a company capitalizing on a trend, and have the foresight to identify the next big tech play, these investment can quickly become life changing. This is why you need to make sure that you are paying attention to the companies that are under the radar today because they can become the big giants of tomorrow with healthy profits to match.

THE MORNING REPORT
Start your workday the right way with the news that matters most.
Your information is 100% secure with us and will never be shared Disclaimer & Privacy Policy
Atacama Resources International, Inc. (ACRL) New Mobile App Could Make It The Next Tech Play That Will Have The Street Talking
Ever hear of a little company called SnapChat? Well, its multi-billion dollar valuation wasn't made up by thin air. The user experience and future potential is what had investors scrambling to get a piece of the pie. But what ACRL now holds, can truly determine the difference between a life and death situation!
Every day, 28 people in the United States die in motor vehicle crashes that involve an alcohol-impaired driver. This amounts to one death every 53 minutes. The annual cost of alcohol-related crashes totals more than $44 billion. And Canada outranks the US when it comes to drunk driving deaths, which makes North America a major market for a solution.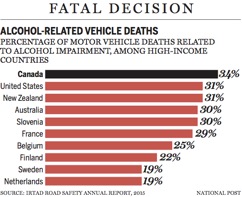 ACRL has a technology that could drastically shift this trend and it's already becoming available on mobile devices! This small company could have a solution to change the way we travel, for the better. And what that means is early adopters could have a huge advantage by seeing this during the infancy stages.
Think about it for a minute. What if you were one of the select investors who got a shot at seeing SnapChat before its multi-billion dollar IPO, or what if you had an opportunity to invest in Amazon before it went mainstream; what about Google or even Yahoo? We mention this because these companies weren't always as mainstream as they are today and it was the early investors who have capitalized on the oversight of the masses!
ACRL has quietly begun to attract attention and could soon be hitting the downloads of millions of phones across North America! But don't just focus on drunk driving alone because that's just part of the problem. General impaired driving takes its own toll. Drugs, drowsiness, and inexperience all play major roles in dangerous driving and accidents. Not only is the application useful for every day people but ACRL has taken this a step further to implement the system in fleet management and even law enforcement!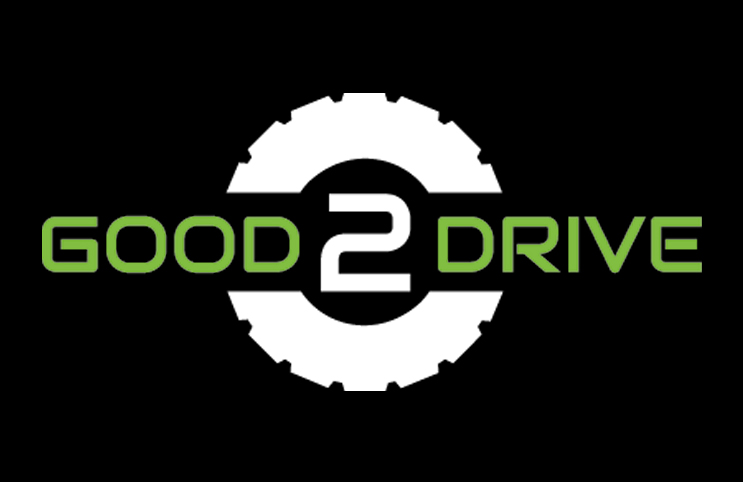 The future prospects of this app even have it building in the cross-over API of other apps like Uber and Lyft. Someone who's too impaired and who fails the apps built in test could soon see themselves in an Uber that the application already ordered for them! The future potential of Good2Drive, alone, could set ACRL apart from the masses.
Could this be the next major disruptor for the multi-billion dollar app industry?
The statistics are shocking! The silent killer on our highways and roadways is drowsy driving. Driver fatigue is one of the most difficult causes of traffic crashes to prove, but the US National Highway Traffic Safety Administration attributes driver fatigue for 1,550 deaths, 71,000 injuries, and $12.5B in damages per year!
Remember that statistic about drunk driving? Now add this and we're talking a simple application that potentially could prevent upwards of $50B+ in damages per year…all with a few taps of a button!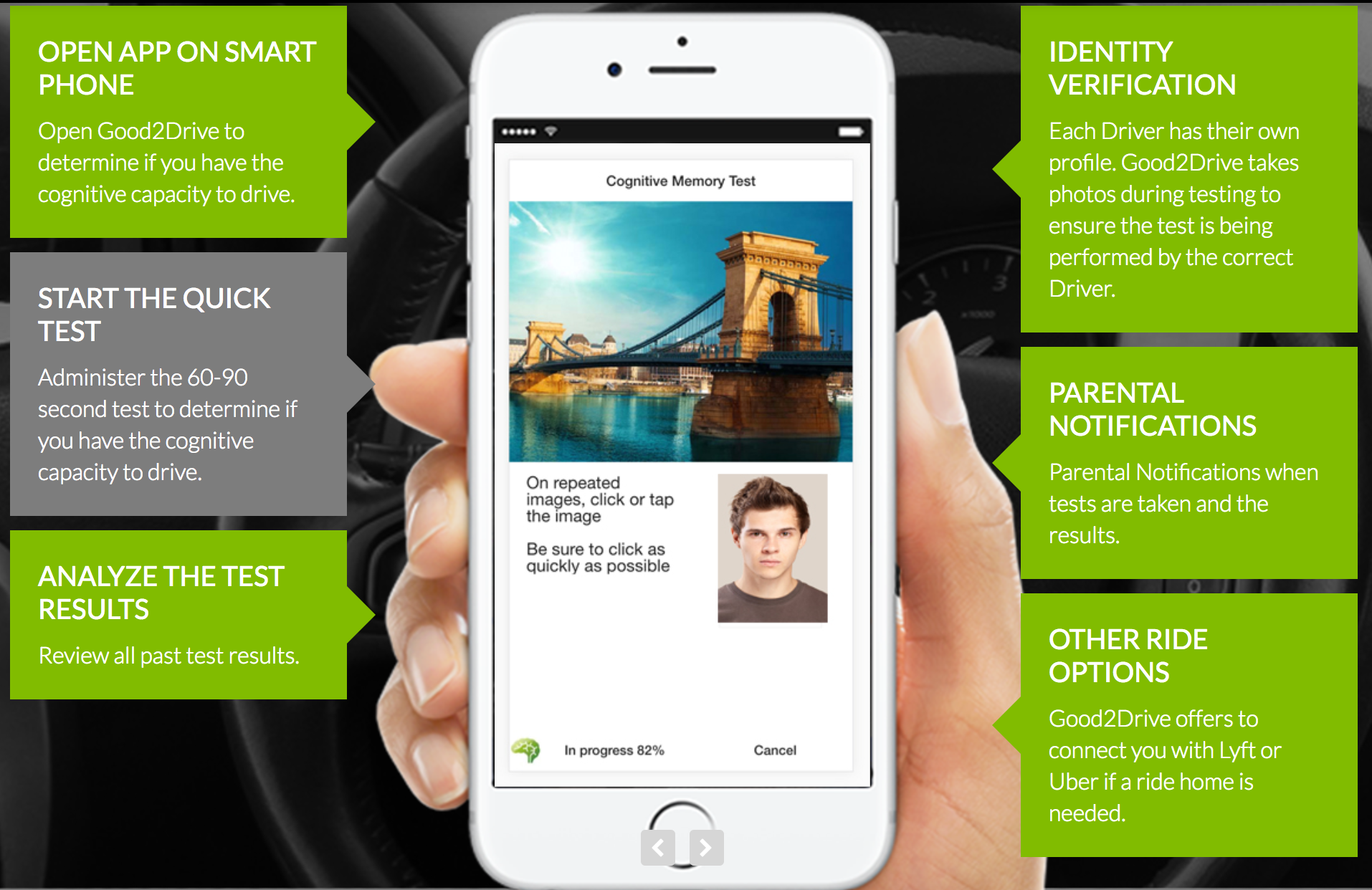 Now investors are presented with the first look at ACRL on the heels of this major move to onboard the Good2Drive platform! But this isn't a stock trading at $20, $10, or even $1…yet. Right now, early investors have an opportunity to see this company as it's trading UNDER $0.50 a share right now. Why mention this?
Because ACRL announced the Good2Drive app during the second quarter of 2017 so revenue and performance have not been reported yet. Look at a company like SnapChat who went public recently and financials show that they are flat out losing money hand over fist. The app doesn't meet a need, it doesn't address a problem, it is simply just another social outlet.
ACRL's Good2Drive, on the other hand, could be quickly adopted by millions of users for the simple fact that it addresses such a growing problem in North America, specifically. We mention Snap because it is the most recent example of the growing interest that the street has in mobile technology but the simple fact that ACRL has just begun to unroll the platform could make this a very important time to have it on your watch list.
It's not uncommon for technology plays to bloom from a multi-million dollar company to a multi-billion dollar enterprise but timing is important. If you missed your shot at some of the biggest tech plays this century has already seen, ACRL may not stick around at this valuation for much longer. This is why turning your attention to ACRL now may be one of the most important choices you make all year.
---
Stock.Report is owned by MAD Media Publishing LLC., a Nevada corporation. ("SR") produces regular sponsored and non-sponsored reports, articles, stock market blogs, and popular investment newsletters covering equities listed on NYSE and NASDAQ and micro-cap stocks. SR has not been compensated; directly or indirectly; for producing or publishing this document, but its principals are associated with MIDAM Ventures LLC which has been compensated by a non affiliate 3rd party for a period of 30 days to publicly disseminate information about Atacama Resources International Inc. (ACRL) including on the Website and other media including Facebook and Twitter. We are being paid $120,000.00 (CASH) for or were paid "ZERO" shares of restricted or un-restricted common stock.