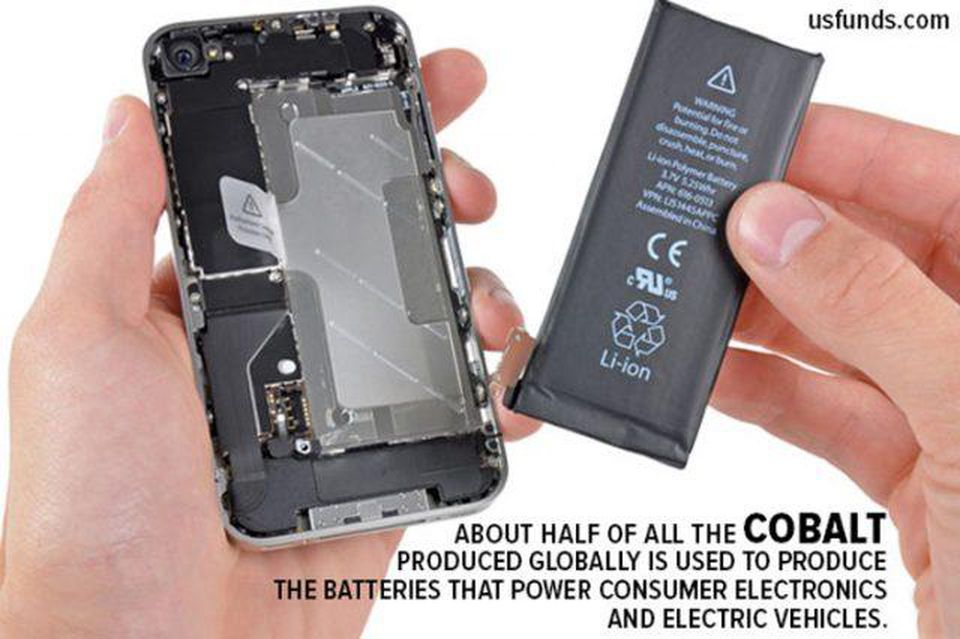 It's no secret that cobalt has been trending over the last year, with cobalt mining companies trading up across the board. Large manufacturers of battery based products from cell phone producers like Apple (AAPL) and Google (GOOG) to automotive manufacturers like Tesla (TSLA) and General Motors (GM) are in an interesting situation:
They need more of this finite resource…and a lot of it! The lack of supply has driven large manufacturers to secure supply directly with cobalt miners and this means that investors acting early on this boom could stand to profit, BIGR.
Apple is already going directly to cobalt mining companies. Concerns about the rising prices of cobalt, has been causing industrial buyers to seek longer-term contracts to lock in supplies.  If Apple or one of its competitors couldn't get access to cobalt, it would be at a major disadvantage — no more batteries to power their products. Hence, cobalt has gone mainstream as an investment opportunity, despite its substantial rise in price over the years.
Pacific Rim Cobalt (PCRCF) TNM cobalt project is strategically located on the northern coast of Papua Province, Indonesia, which provides direct shipping access to China, the world's largest consumer of cobalt.
In fact the region produced 32% of the world's nickel as laterite ore in 2013. Pacific Rim Cobalt (PCRCF) perfectly positioned in a region with potentially the largest source of cobalt outside of Africa and is strategically located near China, the world's largest cobalt buyer.
With all the hype surrounding electric vehicles, especially the lithium-ion batteries that power them it's easy to get the misconception that these batteries are made mostly of lithium.

THE MORNING REPORT
Start your workday the right way with the news that matters most.
Your information is 100% secure with us and will never be shared Disclaimer & Privacy Policy
Limited Supply, Massive Demand
The truth is, though, that they only have a tiny percentage of lithium. The main metal in these powerhouses is actually cobalt. So, while everyone's been in an uproar over lithium investments, cobalt has gone mostly under the radar — even while it's the most important part of those batteries… and while demand has been skyrocketing.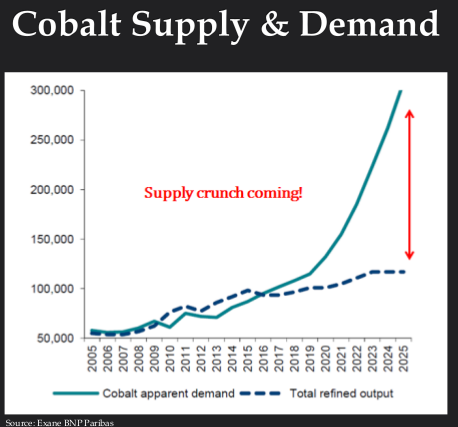 Just to put that into perspective, each Tesla Powerwall 2 has 7 kg of cobalt in it. And each Model S P90D battery has 22.5 kg of the metal. That might not seem like a lot, but when you multiply those numbers by the number of Powerwalls and P90D batteries that one Gigafactory can produce, the numbers become staggering.
To meet Musk's prediction of producing enough power cells for the equivalent of 500,000 cars by 2020, one Gigafactory will need over 11,000 tons of cobalt. That's just for one company, Tesla.
Pacific Rim Cobalt (PCRCF) looks to be on a rapid path to development. According to Pacific Rim Cobalt (PCRCF) Use of proceeds will focus on exploration and development planning. Infrastructure is already in place, including airport, roads, and ocean port, which should allow Pacific Rim Cobalt (PCRCF) to aggressively pursue off-take agreements and strategic partners looking to secure cobalt.
China To Become A Global "Powerhouse" [Literally]
China is now pushing for an aggressive California-style Zero Emission Vehicle program: The country, home to the world's largest auto market, is working on a plan to ban the production and sale of vehicles powered solely by fossil fuels. Given a 1% electric vehicle adoption rate in China today, that target would equate to a 12x increase in the number of electric cars to be sold in China by the end of the decade.
Chinese-owned Volvo (VOLAF) announced in 2017 that every car it makes from 2019 onward will have an electric motor. Last year, China accounted for more than 40% of the 753,000 electric vehicles sold worldwide, according to the International Energy Agency. That's more than twice as many as the number sold in the U.S. Furthermore, the Chinese government wants 5 million electric cars on the country's roads by 2020.
…And Pacific Rim Cobalt (PCRCF) is perfectly positioned to take full advantage. The location in Indonesia is within a region that has 1,168 billion tons of (22 million tons of Nickel) reserves and 3,565 billion tons (52.2 million tons of Nickel) of resources! The best part: Pacific Rim Cobalt's project area explored since early 1950 to 2012 – Majority of work completed by PT. Pacific Nikkel.

According to Bloomberg, "China is leaving the West behind in the race for electric-car raw materials. China is first out of the blocks in the global race to secure raw material supplies critical for the batteries that will power the electric vehicles of the future."
Pacific Rim Cobalt (PCRCF) could be in one of the most unique situations with a pre-worked project area that could be potentially ripe with cobalt reserves & resources and is located next door to a country slated for some of the highest demand that this market will ever know!
Short Term & Long Term Investors [Agree] On This Opportunity!
But Pacific Rim Cobalt (PCRCF) & the industry at large could have their hands full for a while, which make an early play on cobalt even more attractive to smart investors! India, France, Britain, Norway, Germany and many others want to ditch gas and diesel cars in favor of cleaner vehicles: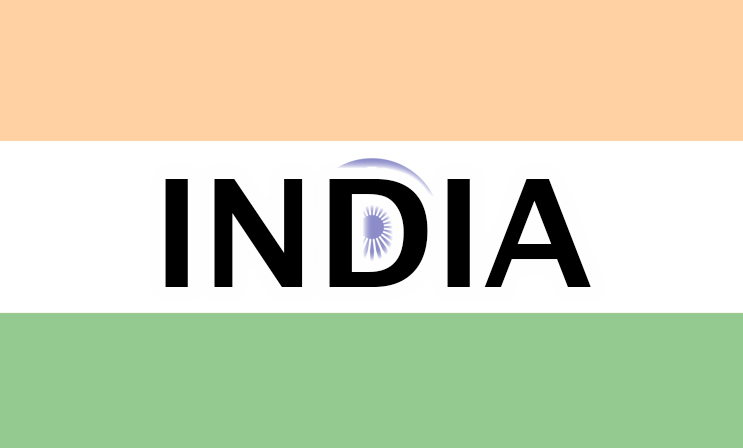 The government said earlier this year that every vehicle sold in the country should be powered by electricity by 2030.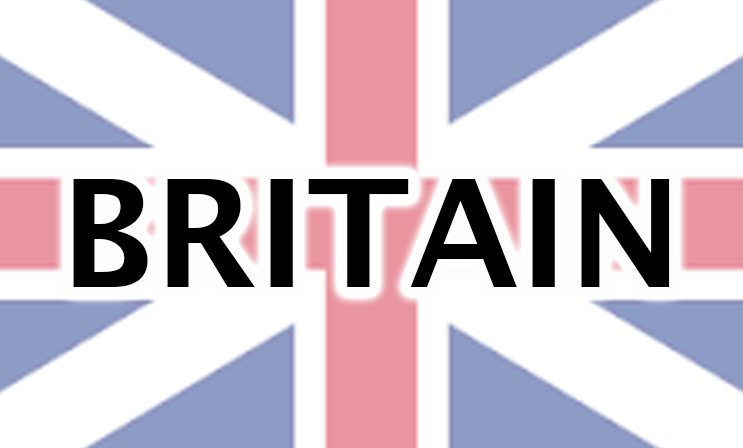 The U.K. said in July that it would ban sales of new gasoline and diesel cars starting in 2040 as part of a bid to clean up the country's air.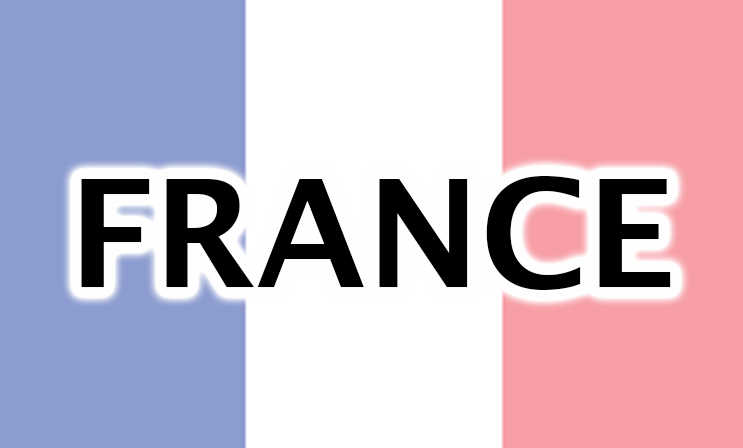 The government says that it wants to end sales of gas and diesel-powered vehicles by 2040 as it fights global warming.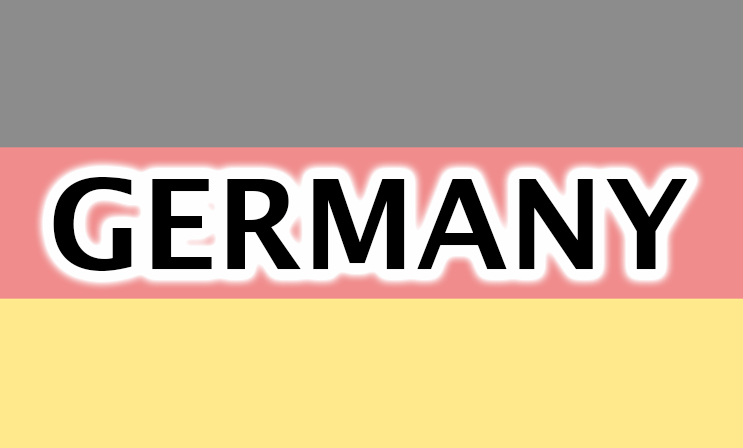 Angela Merkel, who is seeking a fourth term as chancellor, was asked if it would make sense for Germany to set a deadline to end sales of cars fitted only with gas or diesel engines. "I cannot name an exact year yet, but the approach is right because if we quickly invest in more charging infrastructure and technology for electric cars, a general changeover will be structurally possible," she told weekly tabloid Super Illu.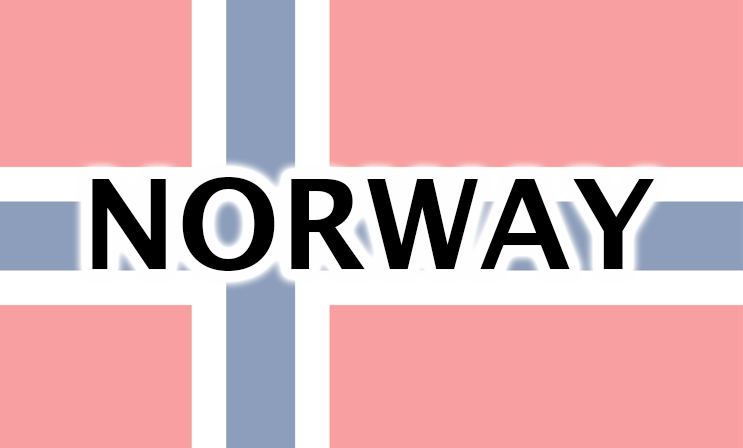 The government's transportation plan outlines a clear target: All new passenger cars and vans sold in 2025 should be zero-emission vehicles.

Austria, Denmark, Ireland, Japan, the Netherlands, Portugal, Korea and Spain have set official targets for electric car sale
The Markets Are Signaling A [Bull Run]!
The handful of ETFs that track the stocks of metals and rare earth metals are near their 52-week highs:

---

VanEck Vectors Rare Earth/Strategic Metals ETF (

REMX

)

+114%

YTD
Global X Lithium & Battery Tech ETF (

LIT

)

+84%

YTD
iShares Global Metals & Mining Producers ETF (

PICK

)

+103%

YTD
SPDR S&P Metals & Mining ETF (

XME

)

+120%

YTD
The simple reason for this mega run? Demand is outpacing supply! "There just isn't enough cobalt to go around," George Heppel, a CRU consultant, said in an interview. "The auto companies that'll be the most successful in maintaining long-term stability in terms of raw materials will be the ones that purchase the cobalt and then supply that to their battery manufacturers."
Cobalt will be the next dominant investment trend related to the critical components of lithium-ion batteries and Pacific Rim Cobalt (PCRCF) is in one of the hottest regions of the world for both production and distribution with its close proximity to China.
Cobalt is currently in a global supply deficit, has a vulnerable supply chain, and is part of an emerging sector with extraordinary potential. Pacific Rim Cobalt (PCRCF) has a real opportunity to be a leader in the cobalt development space.
How Will You Play The Cobalt Boom?
Investors have become keenly interested in cobalt stocks in recent years as a play on battery production and electric vehicles, applications for which the material is a key component. That's not a bad bet, either. A global scramble among battery manufacturers looking to secure long-term supply has resulted in cobalt prices more than tripling since 2016.
These same investors have already seen how the first wave of interest in renewable power had triggered lithium stocks to take off to new all time highs. As the average investor becomes more refined and finds that materials like cobalt are far greater utilized in this battery-powered ecosystem, the next wave of investment opportunity has started to form. Cobalt is shaping up to be one of these materials.
Small cap companies like Pacific Rim Cobalt (PCRCF) present early opportunity and uncapped potential. This is not only based on the company's location and proximity to demand from China but also the well developed infrastructure that could be ideal for quick off-take and enhanced production capabilities.
Pacific Rim Cobalt (PCRCF) is priced at a significant discount to its pre-production and late-stage exploration peer group and there remains potential for upside valuation adjustment.
Cobalt production is about to explode and demand is going to change the supply chain economics dramatically. With change comes opportunity and now investors could be at the starting line of the next big stock market boom, fueled by cobalt stocks.
---
MIDAM VENTURES, LLC. has been compensated $100,000.00 by FULL SERVICE MEDIA, LLC for a period beginning FEBRUARY 23, 2018 and ending April 30, 2018 to publicly disseminate information about PACIFIC RIM COBALT (PCRCF). We may buy or sell additional shares of (PCRCF) in the open market at any time, including before, during or after the Website and Information, provide public dissemination of favorable Information. We own zero shares. Full Disclaimer Here